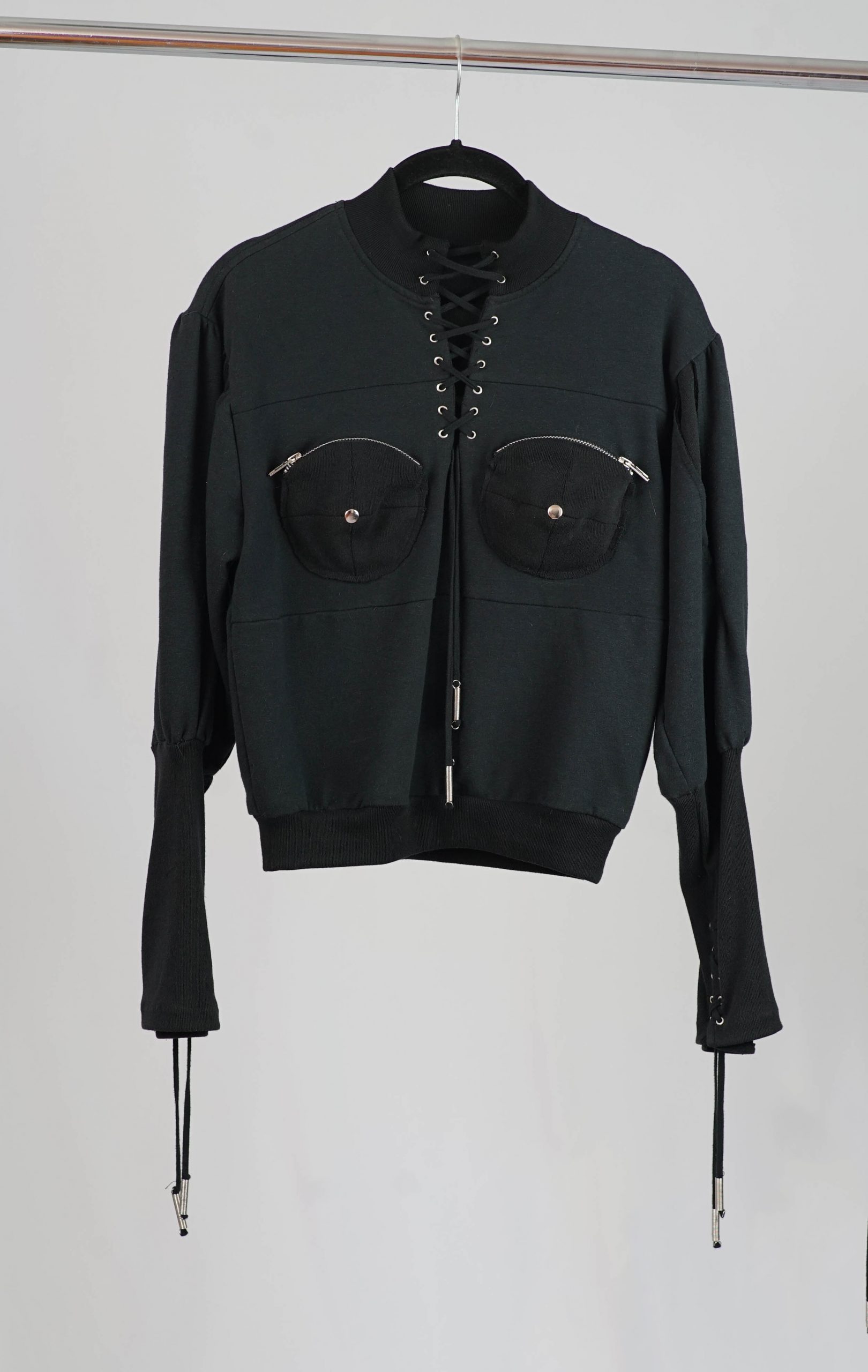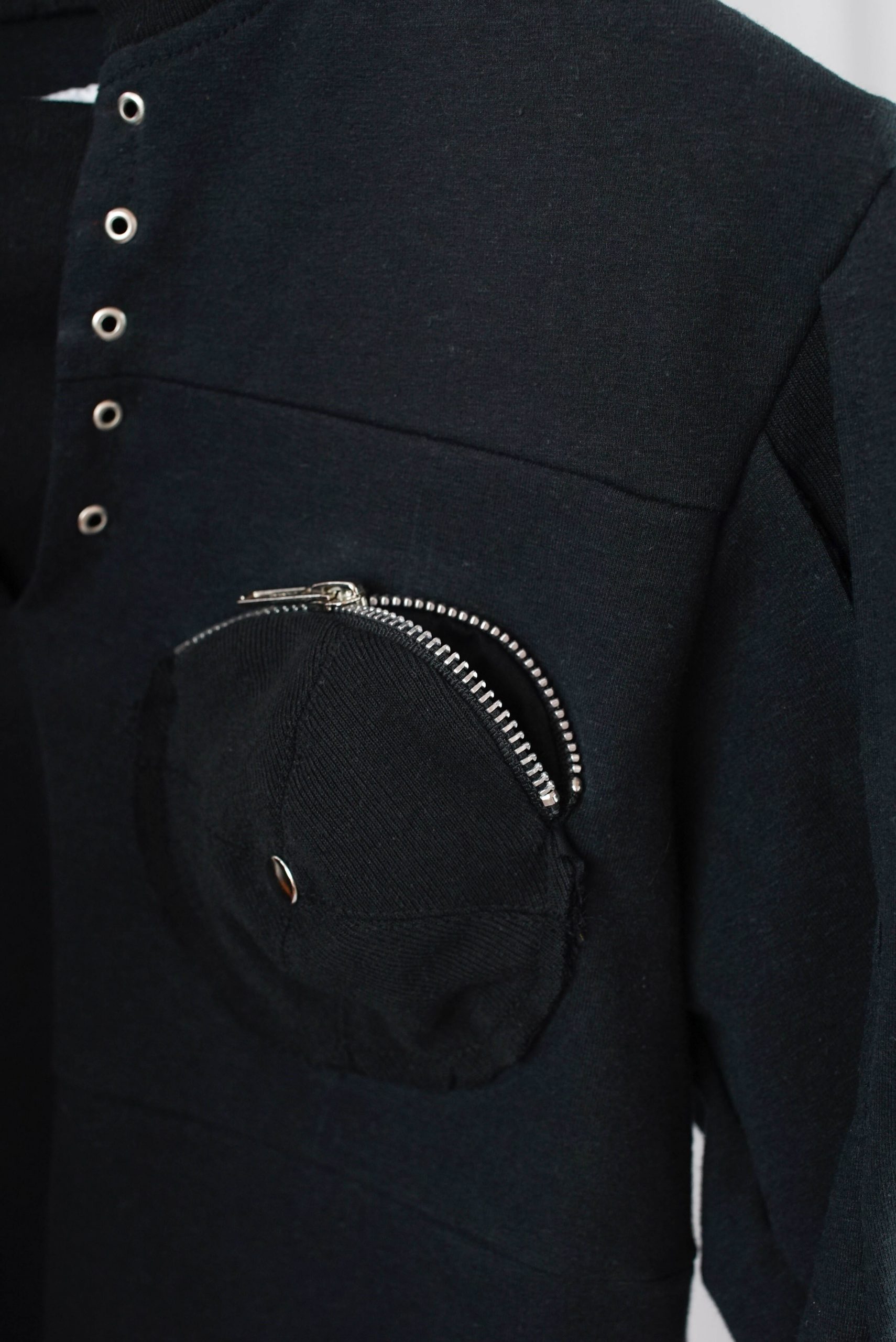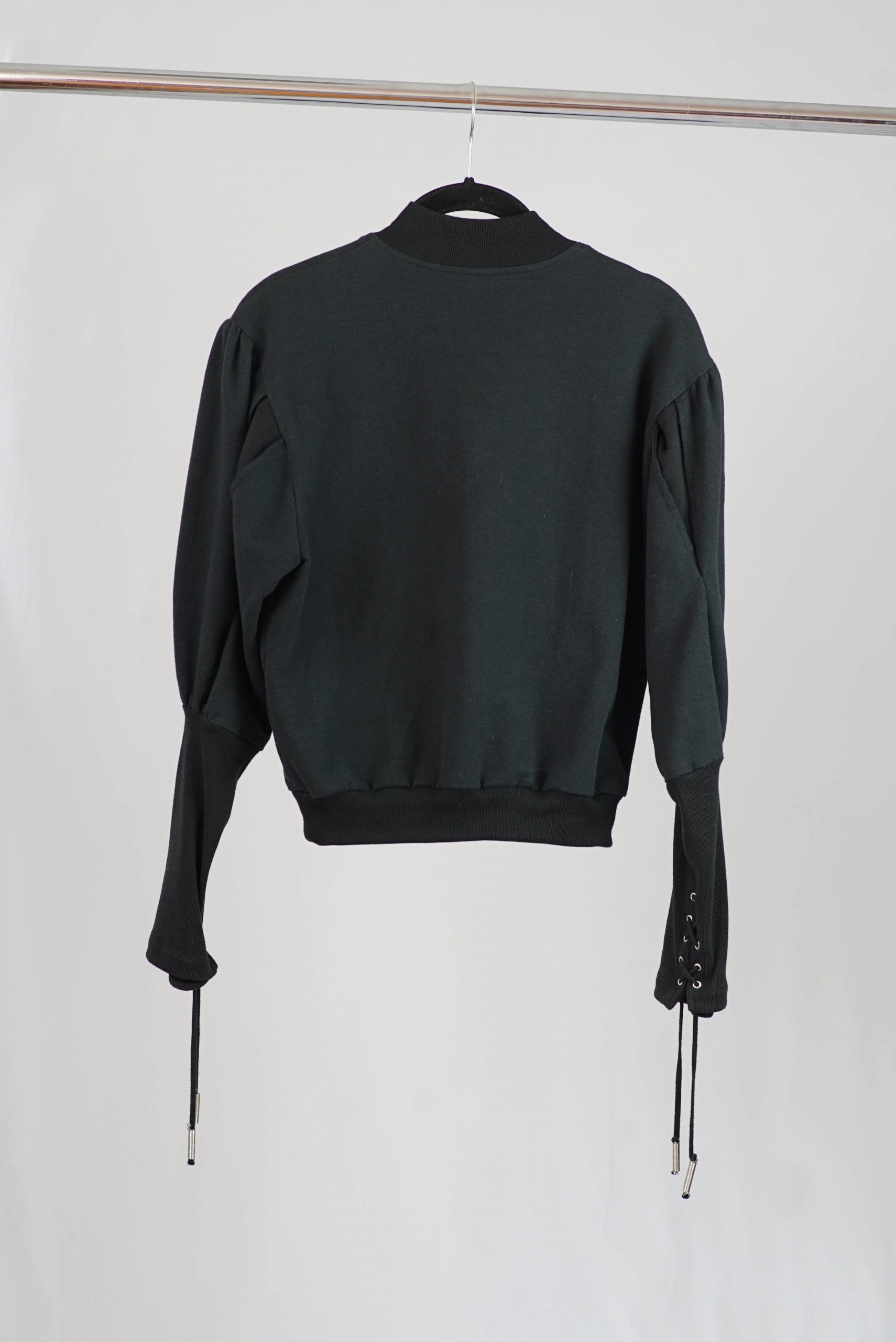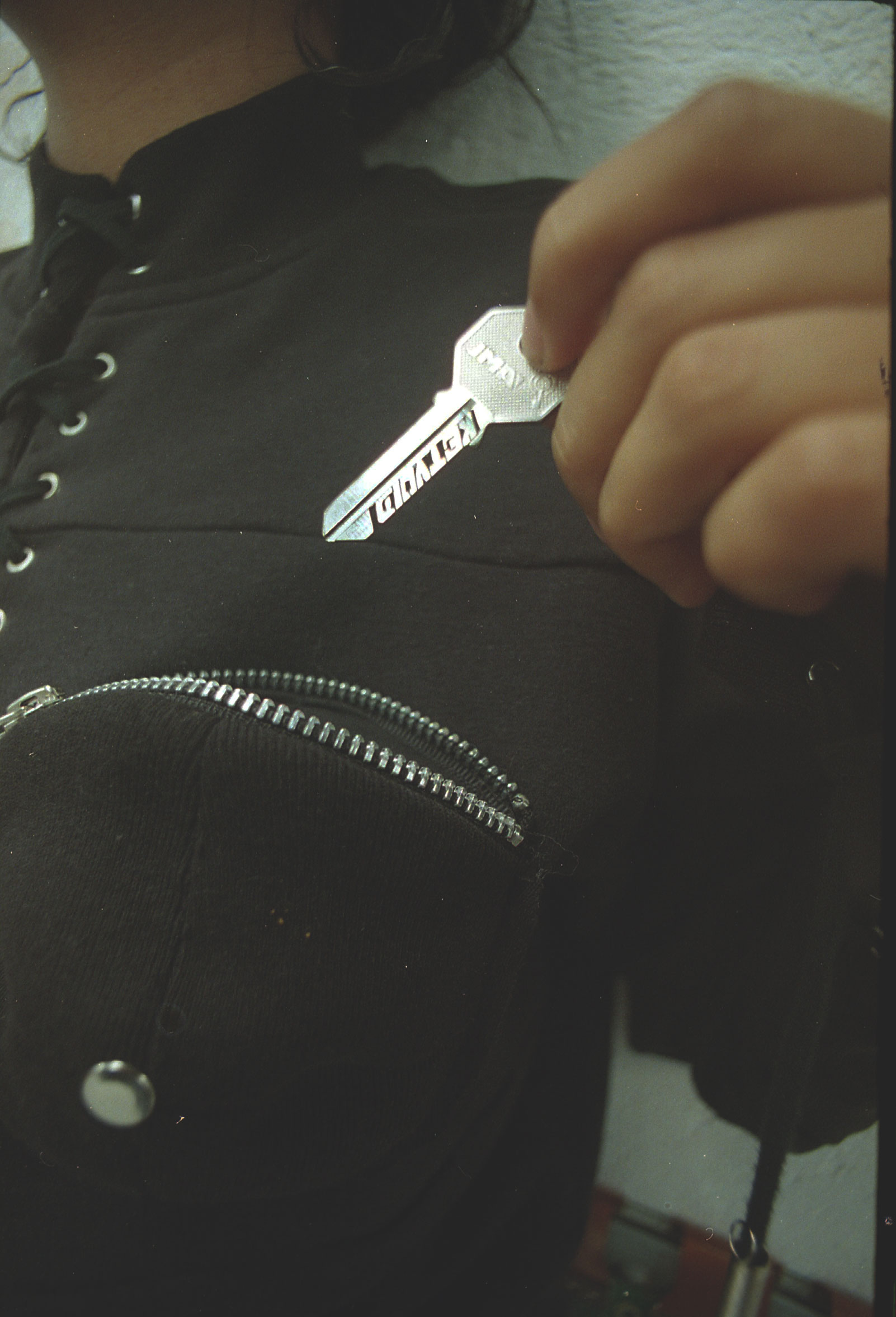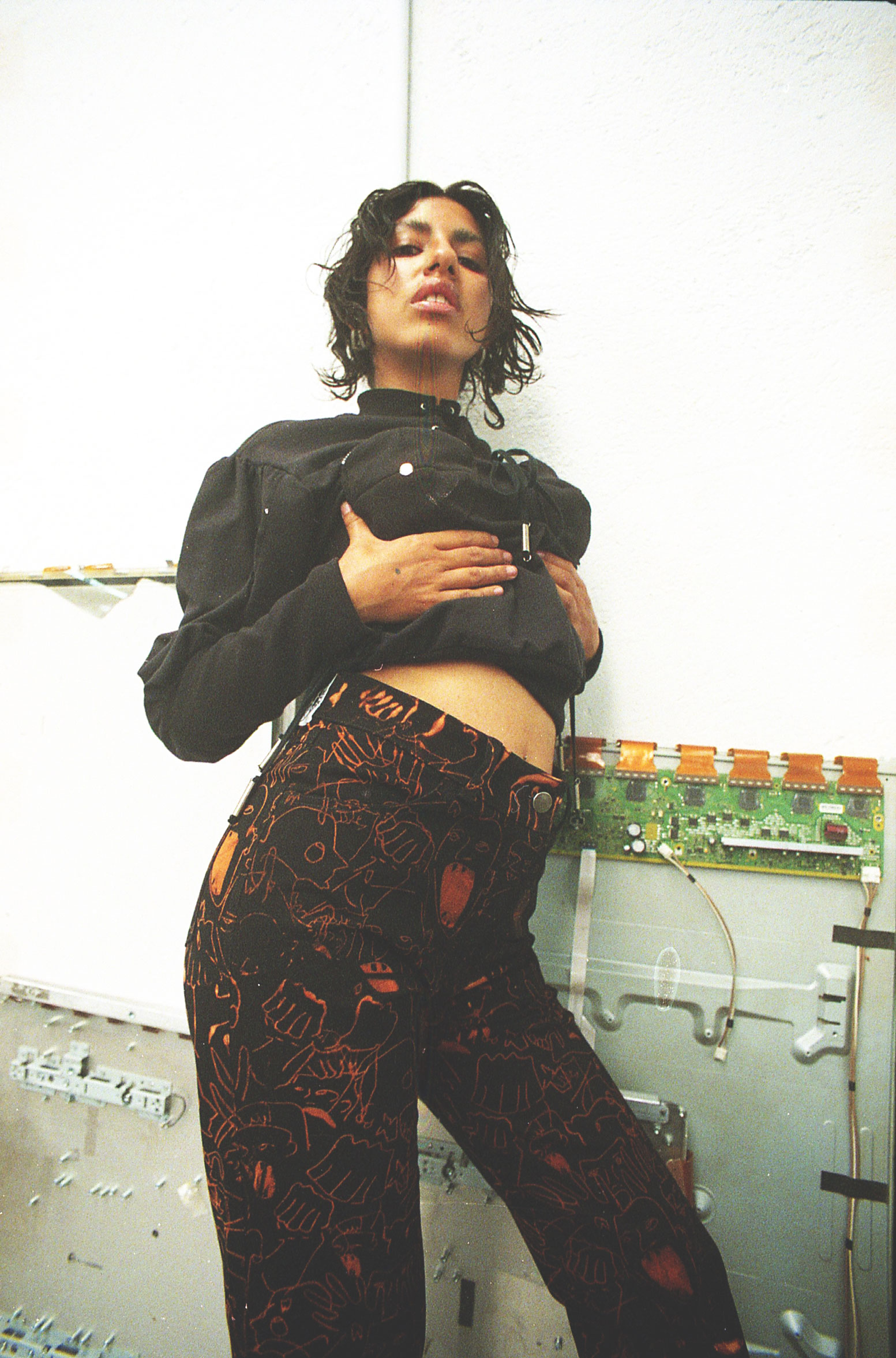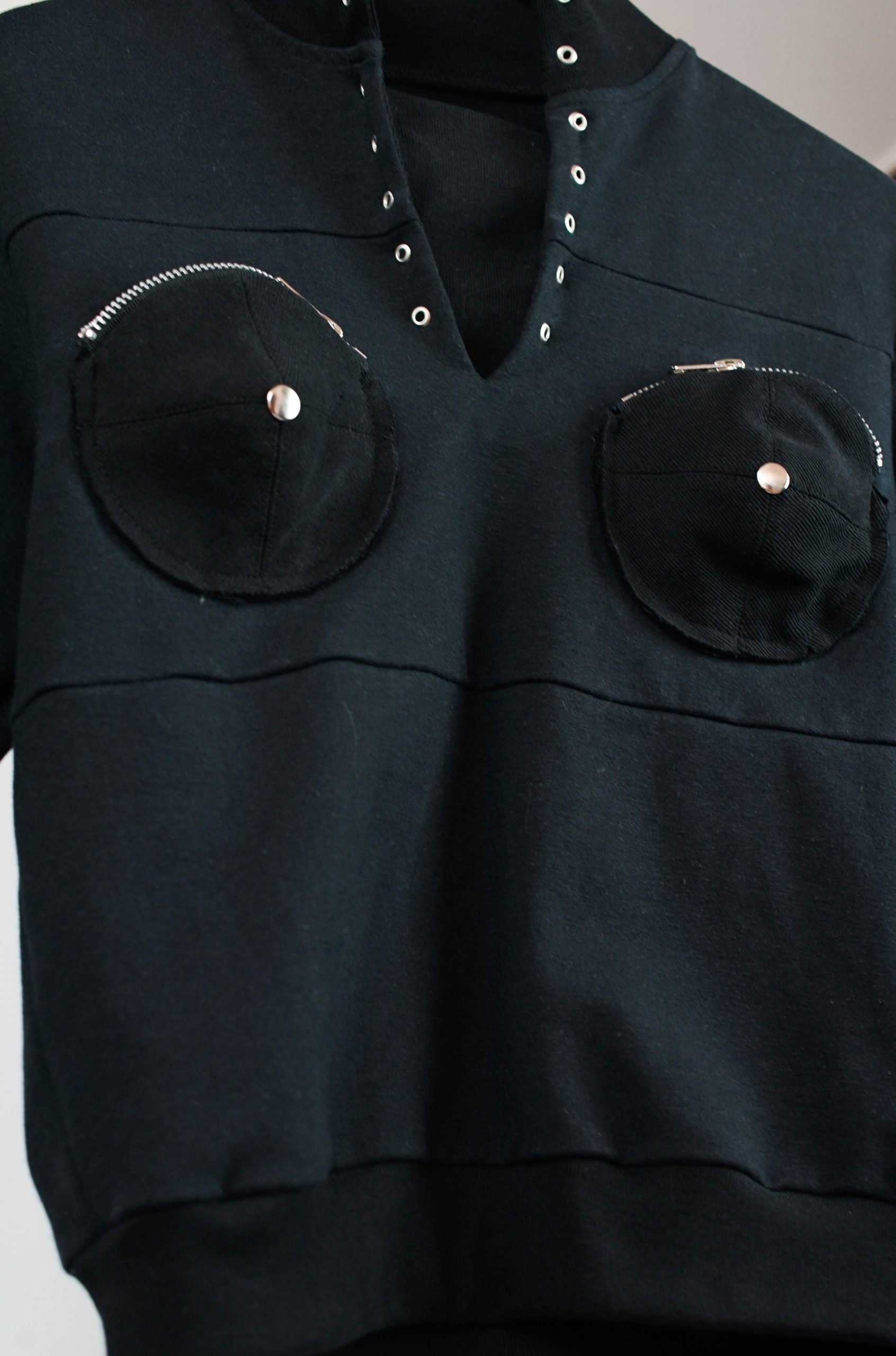 First edition of 20 pieces.
ZIPPER CUP-POCKETS SWEATSHIRT FEATURING:
-Up-cycled pattern cuts from the tithole sweatshirt from pasts editions.
-Tailor made piece.
-Cup shaped chest pocket with cotton inner lining and YKK zipper fasting.
-Leg of mutton type of sleeve voluminized with inner triangle patching.
-Adjustable collar and lower sleeve with cotton cordon sealed with metal tips.
*Some sweatshirts may display a very subtle print on the hidden sleeve triangle patches, it will be random which has it when buying. If you have a preference contact us.
SMALL
Shoulders 42 cm
Waist 73 cm
Lenght 54
MEDIUM
Shoulders 44 cm
Waist 73 cm
Lenght 56 cm
LARGE
Shoulder 46 cm
Waist 73 cm
Lenght 58 cm
96% COTTON 4% ELASTANE FRENCH TERRY
MADE IN CIUDAD DE MÉXICO.