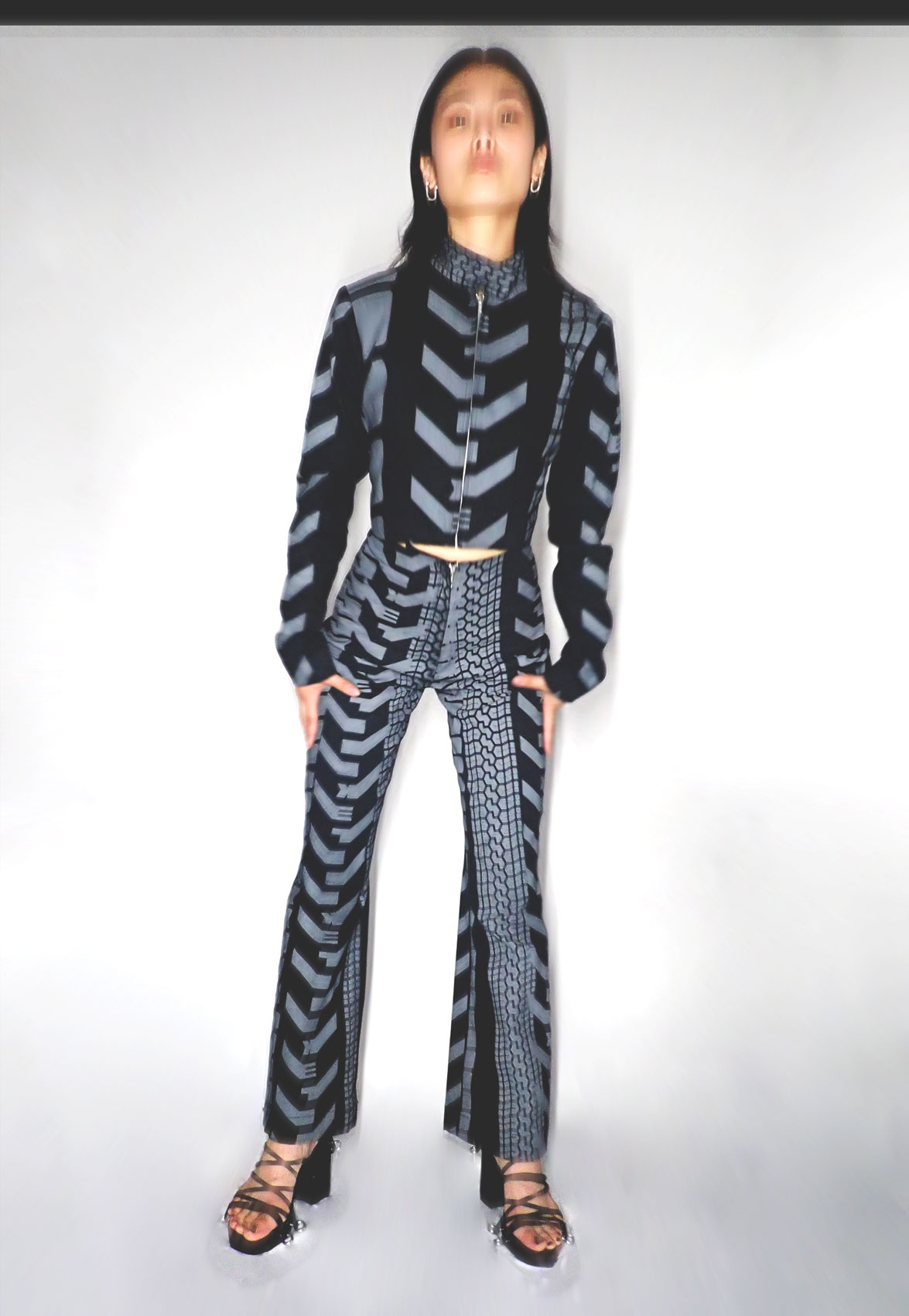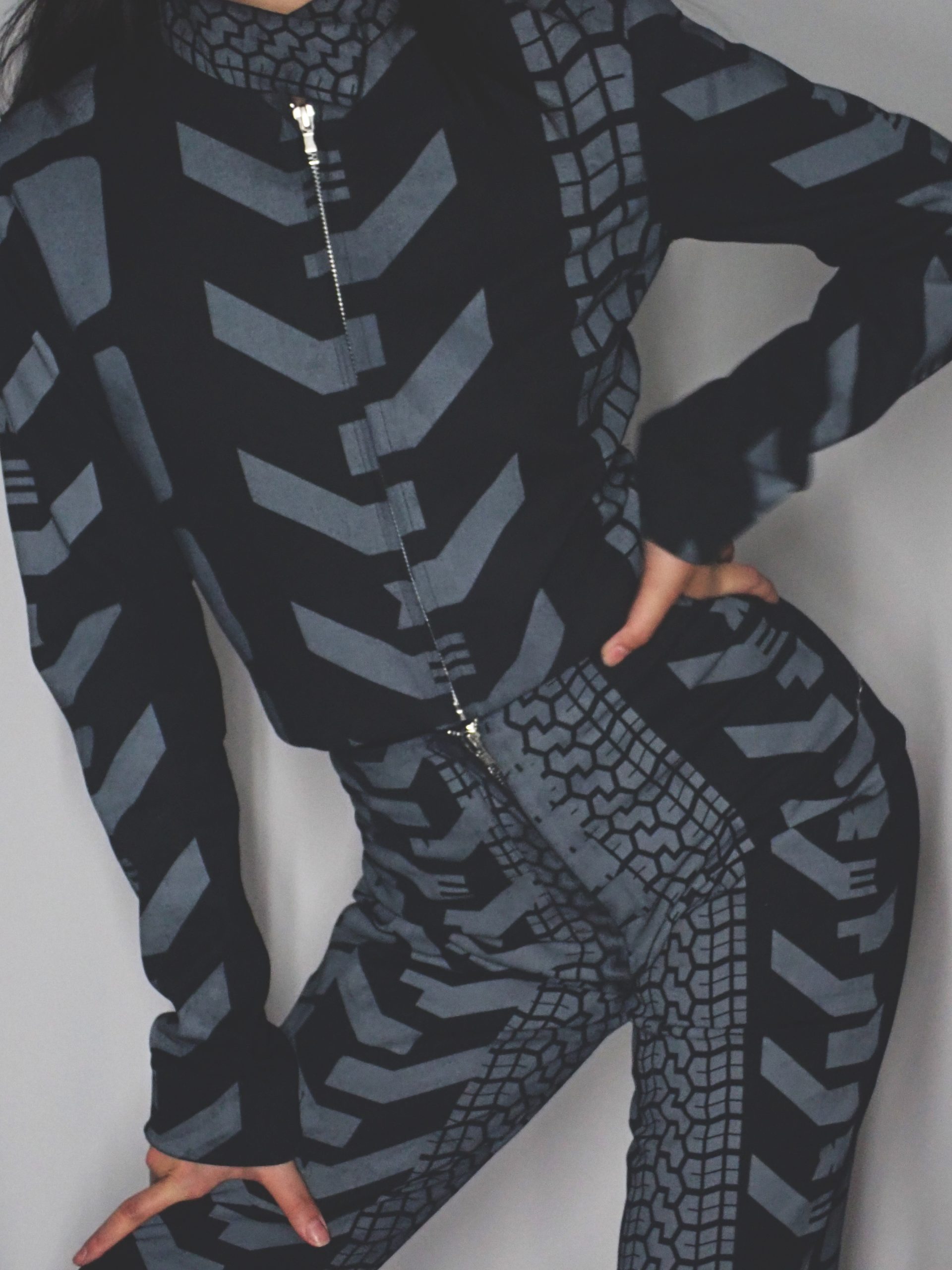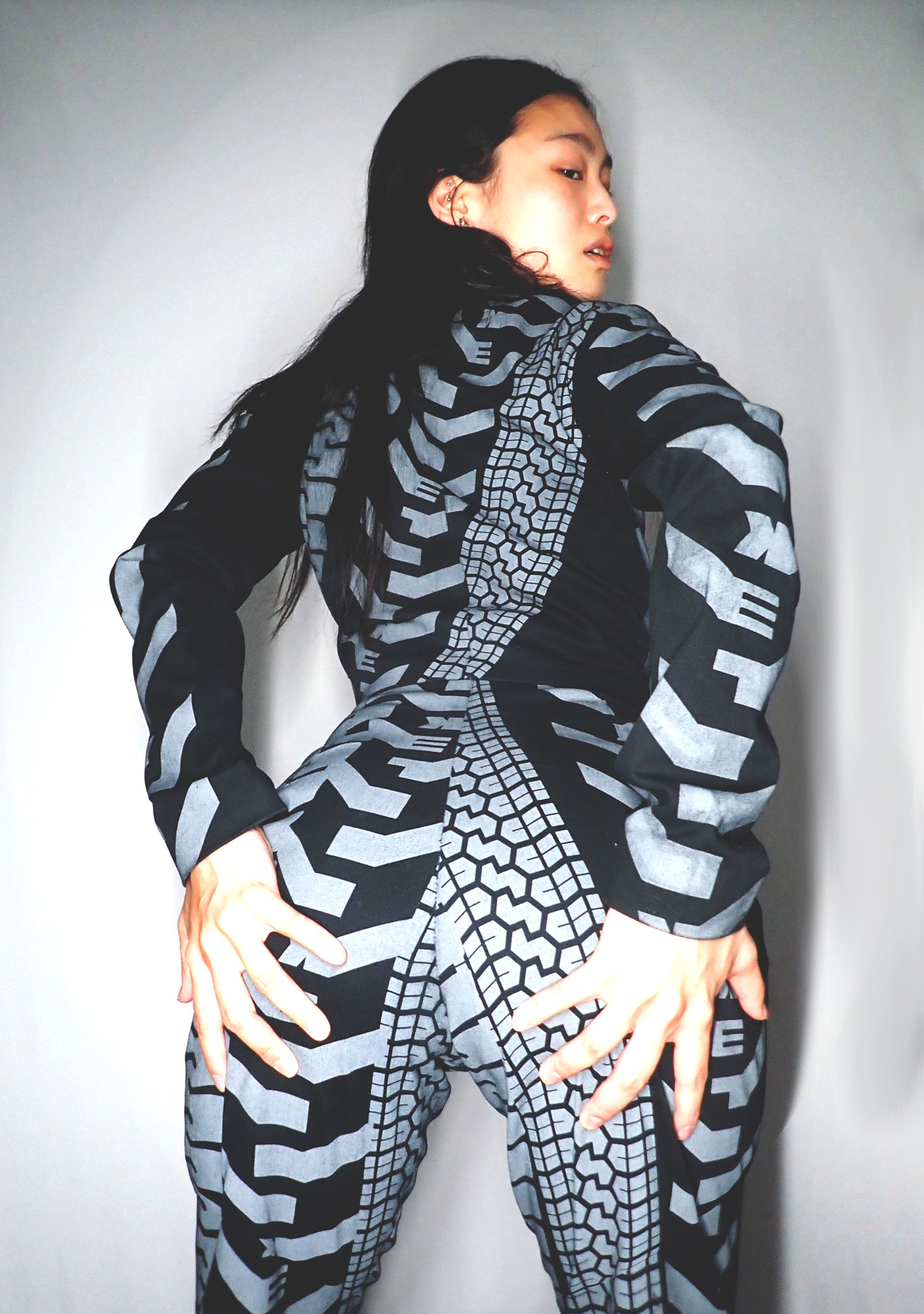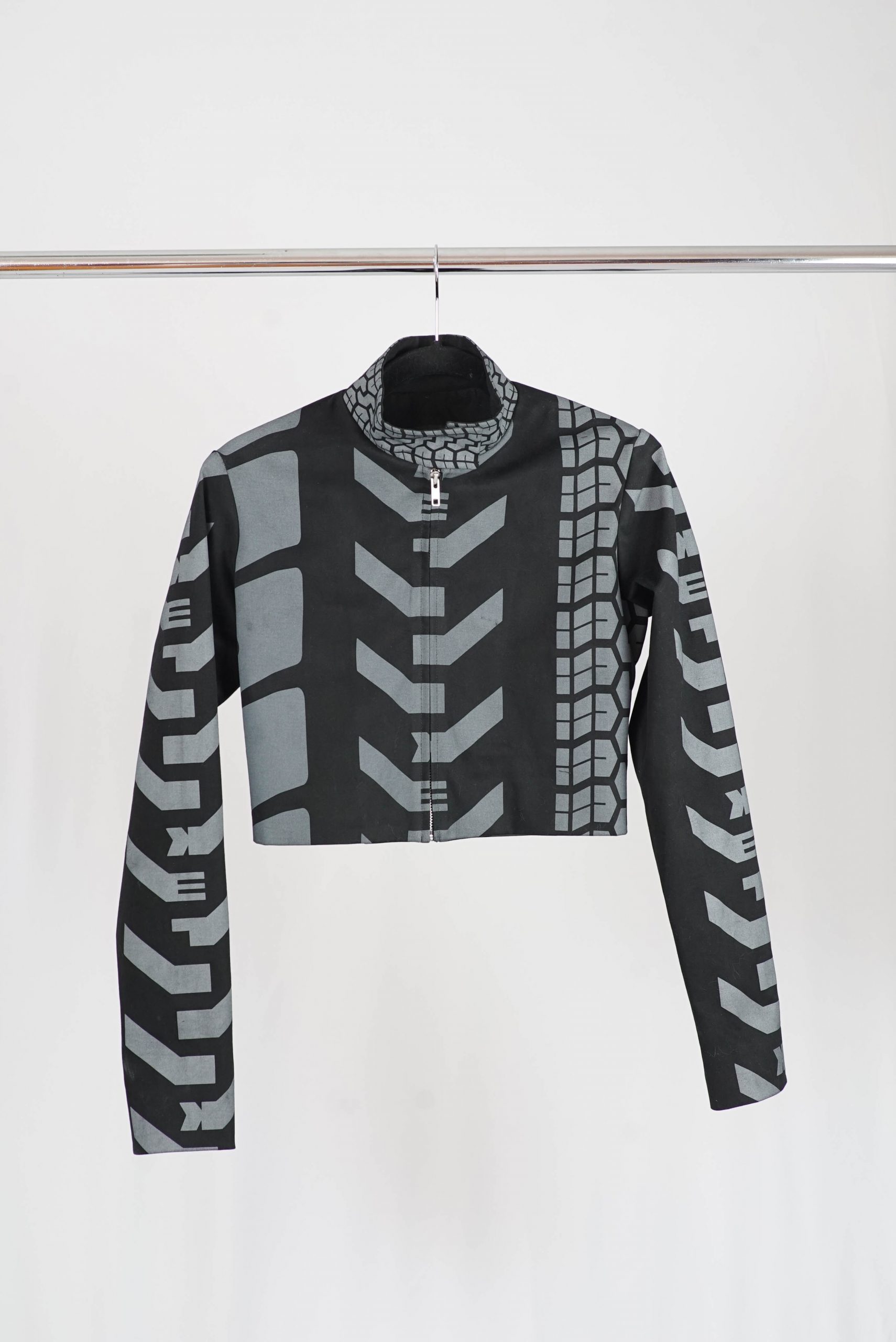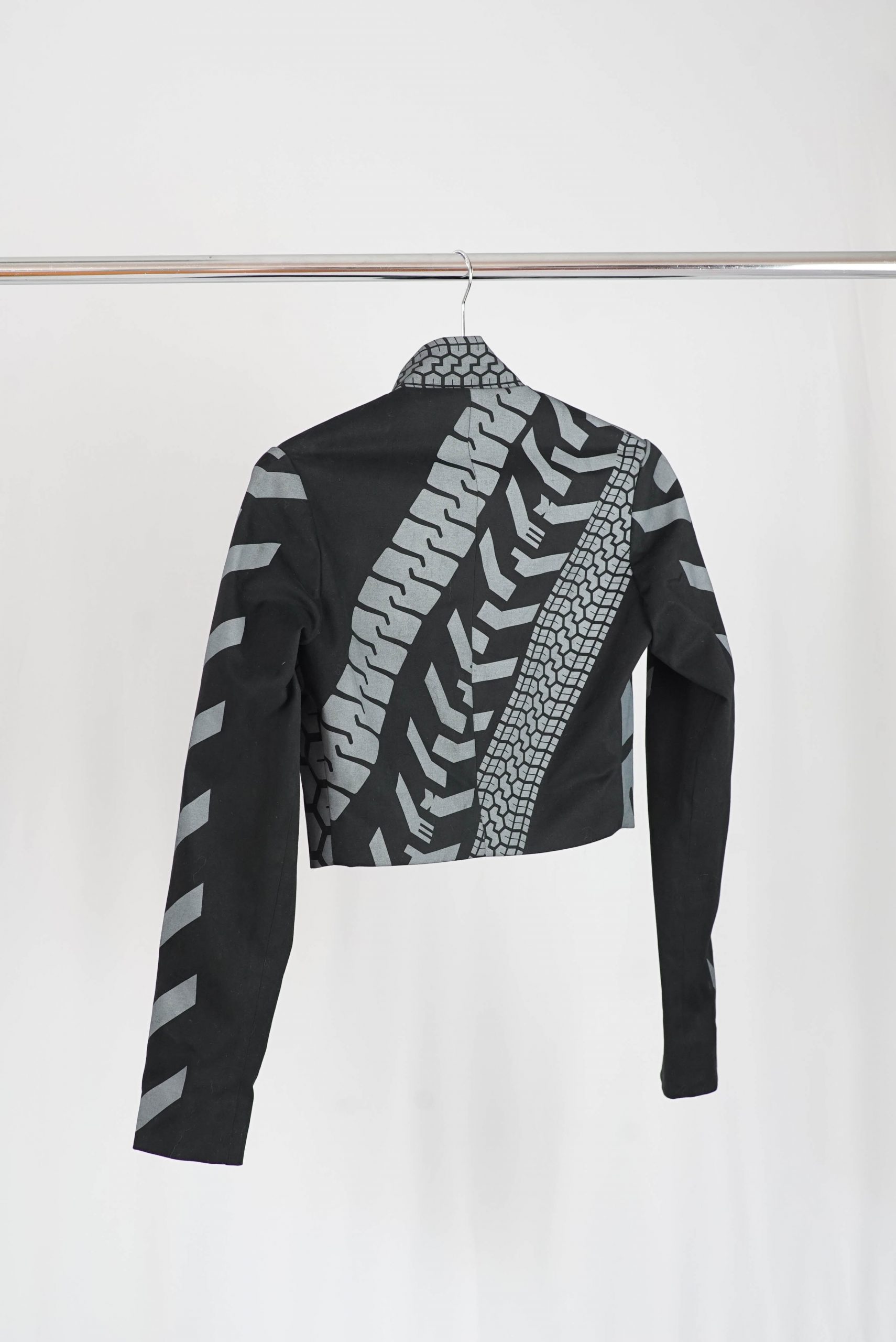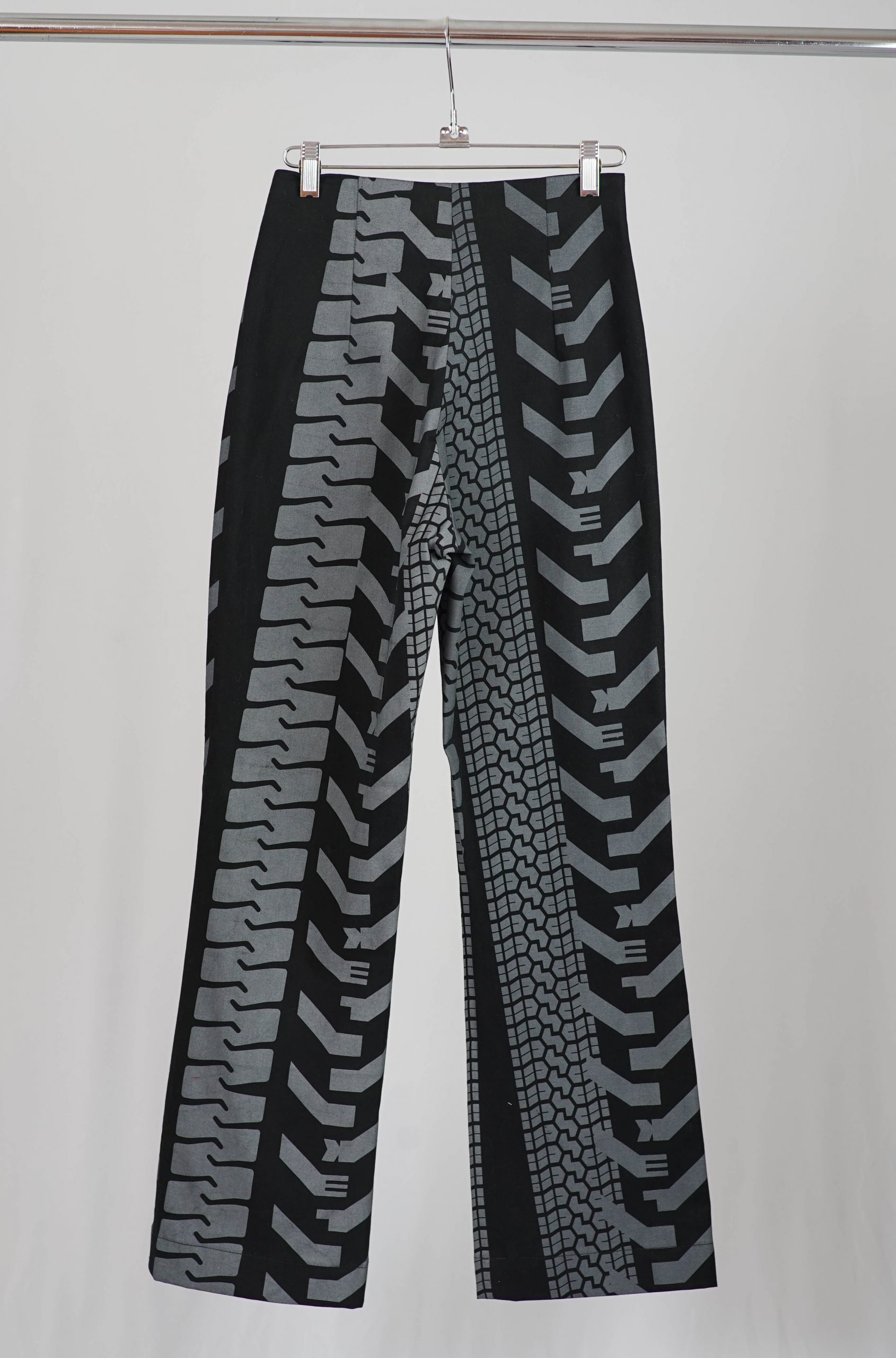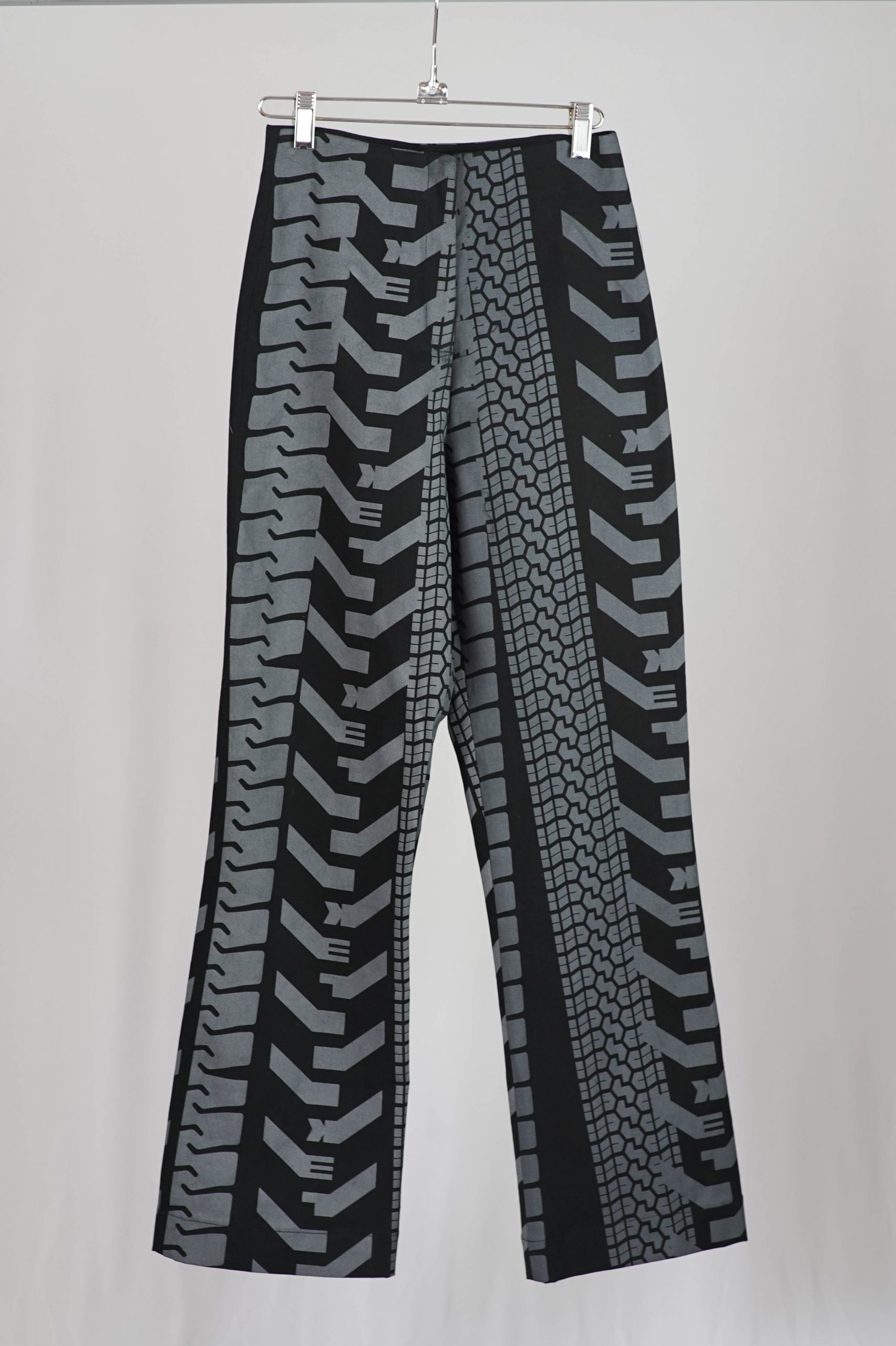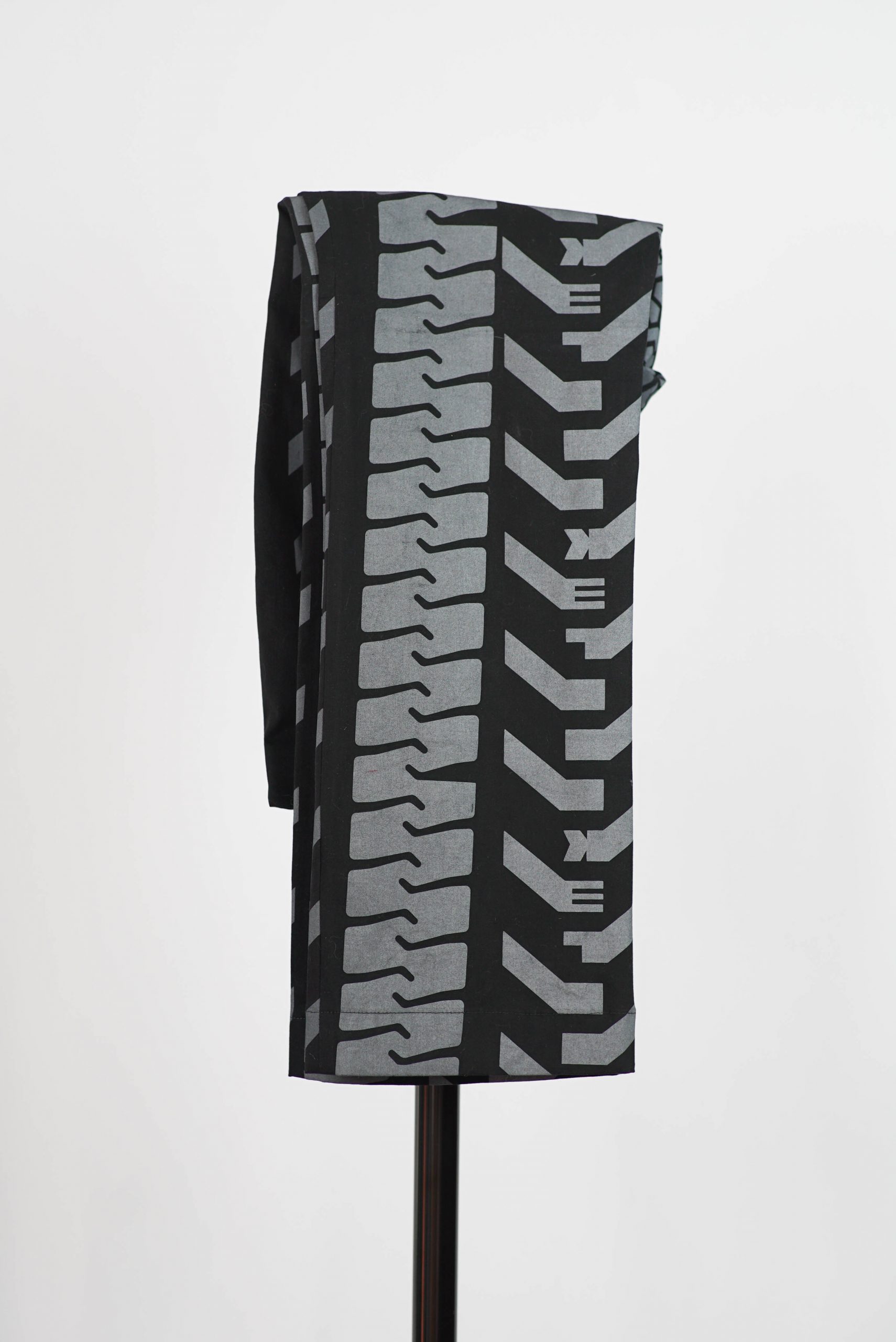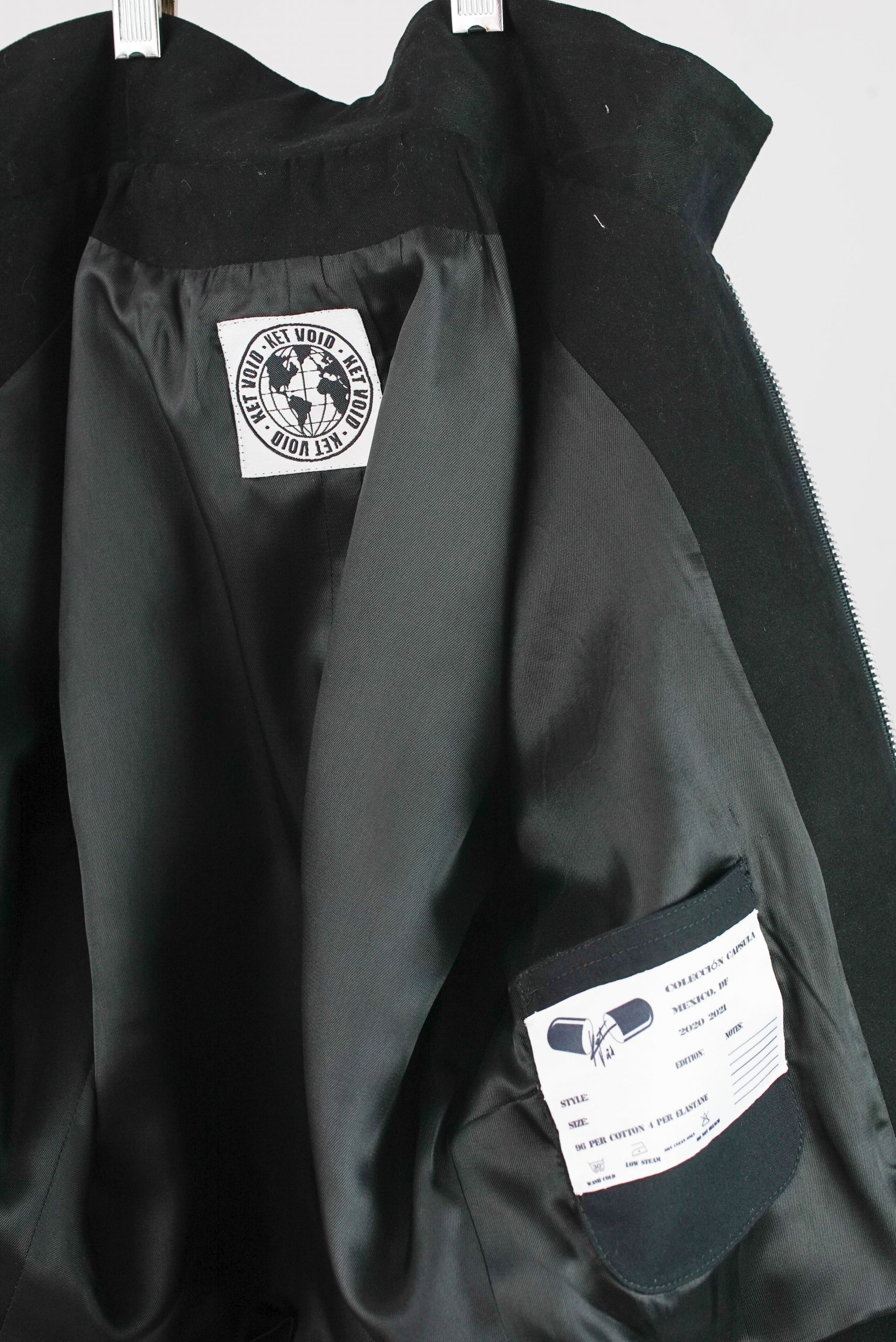 First edition of 20 pieces.
ATROPELLADA 2 PIECE TAILORED SUIT:
– Ketvoid wheel track mark hand-printed with silkscreen and eco water-based inks.
– Tailor-made jacket with silky lining and an interior pocket and YKK zipper fasting.
– Waistband-less pants with subtle flare cut with YKK zipper fasting and inner button fasting for a better fit.
– Composition: 96% Cotton 4% Elastane.
-Garment previously dry cleaned.
-Sizing runs small
The model is 1.65/ 5'5 and is wearing a small size.
96% COTTON 4% ELASTANE
100% VISCOSE LINING
HAND WASH COLD INSIDE OUT TO ELONGATE YOUR GARMENTS PRINT  LIFE/. DRY FLAT, IRON LOW WITH A LAYER OF CLOTH IN BETWEEN. ( DO NOT IRON DIRECTLY ON THE GARMENT)
DRYCLEAN WILL MAKE THE PRINT SLIGHTLY DARKER, JUST LIKE WHEEL MARKS FADING FROM THE CONCRETE.
SMALL JACKET/ PANTS
Shoulders  37.5 cm
Waist 74cm
Lenght 42cm
Pants waist 66 cm
lenght
101 cm
MEDIUM JACKET/ PANTS
Shoulders 38.5 cm
waist 73 cm
length 44 cm
Pants waist 69 cm
length 101 cm
LARGE JACKET/ PANTS
Shoulders 39.5 cm
Waist 82 cm
Lenght 46 cm
Pants waist 71 cm
length 101 cm
All pants have a few extra cm at the bottom cuff so they can be tailored to be longer.
100 % SOURCED AND MANUFACTURED IN CIUDAD DE MÉXICO.
$

420.00